Contact us: +61 8 8226 8800
Start of main content.
New guidelines for inclusive play
2019-12-03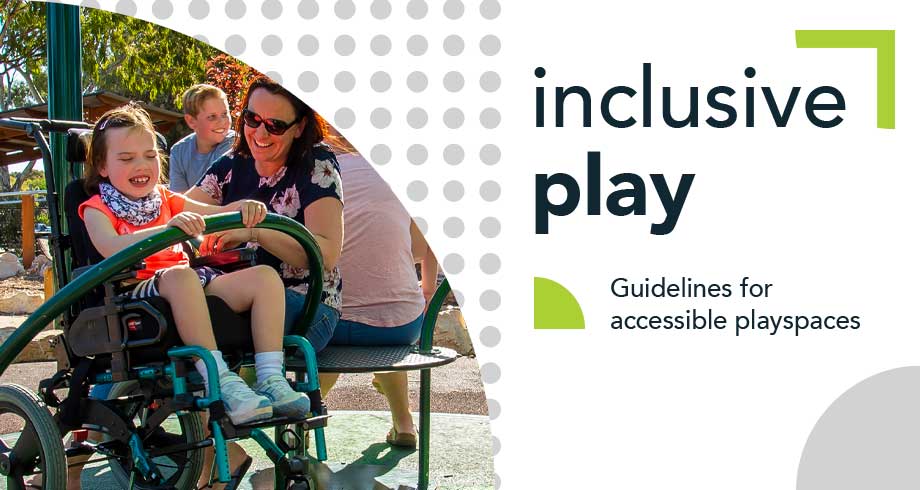 New guidelines released today by the SA Government will help local councils, schools and childcare centres to make playgrounds more inclusive for people with disability.
Approximately one in 10 children in South Australia lives with disability and can face barriers to using playgrounds and community playspaces. The Inclusive Play guidelines were developed in consultation with families and experts to provide best-practice principles for creating spaces where children of all abilities can enjoy playing together.
The guidelines include:
practical tips for designing spaces that support children to connect with the space around them, with each other and their own sense of self
an easy-to-use checklist of inclusive design elements.
They will be a valuable tool for local governments, schools, early learning centres and design professionals to make a real difference in the lives of children and families living with disability.
The release of Inclusive Play coincides with International Day of People with Disability, which is celebrated on 3 December each year to increase public awareness, understanding and acceptance of people with disability and celebrate their achievements and contributions.
The Inclusive Play guidelines are the first action completed under Inclusive SA, the State Disability Inclusion Plan.
More information on Inclusive SA, including the Inclusive Play guidelines.
Page last updated : 12 Aug 2021