Contact us: +61 8 8226 8800
Start of main content.
New working with children checks from 1 July 2019
2019-05-15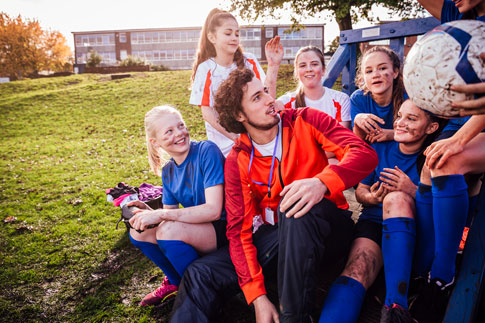 The State Government has secured a range of legislative changes in parliament to strengthen its screening laws, including transitional arrangements for a new working with children check (WWCC) effective from 1 July 2019.
The amendments also cement free volunteer screening checks for all South Australians into the law – an initiative that was introduced late last year.
Since 1 November, 2018, a total of 23,379 South Australians have applied for more than 30,000 free volunteer screening checks, saving the community services sector more than $1.3 million.
1 July 2019
Everyone working or volunteering with children must have a valid child-related clearance from 1 July 2019.
Anyone holding a valid screening or registration issued prior to 2019 will be able to continue to use it until it expires, as the legislation provides for orderly transition to the new system.
The amendments to transitional periods mean that for the majority of South Australians there will be an extended period of time to comply with the new check. For example, a current national police check will be valid until 1 July 2020.
After transition
At the end of these transitional periods, everyone must, by law, have a new working with children check. This will simplify the screening process, making it more transparent for people working or volunteering with children.
This applies to everyone who works with children, for example:
sports coaches
teachers
bus drivers
party entertainers
ministers of religion
health and emergency services workers.
Education campaign
The Department of Human Services will begin an extensive education campaign to reach the various groups impacted by the changes to ensure they're aware of their obligations and transitional timeframes.
More on the new checks
For more information on whether you need a new working with children check and when to apply, visit the Screening Website.
Page last updated : 05 Jul 2022