Contact us: +61 8 8226 8800
Start of main content.
Application period for financial relief extended until the end of December 2021
2021-12-08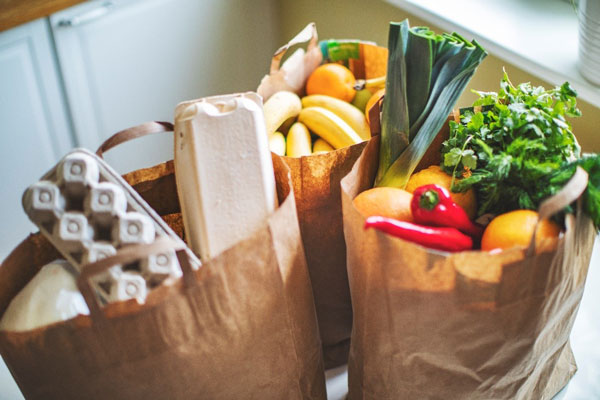 Eligible South Australians are being urged to check they're not missing out on valuable financial relief that could ease their cost of living over the summer festive season.
For the first time, the application cut-off date for the Cost of Living Concession — available to low-and-fixed income households — has been extended through to 31 December 2021, giving more time for people to jump onboard the cash boost ahead of Christmas.
Usually, applications for this concession must be completed by 31 October.
In addition to the Cost of Living Concession, South Australians may also be eligible for energy, water and sewerage concessions, totalling up to $770 back into their pockets every year.
Findon mother Rebecca D'Antonio said her single application that accessed three concessions took just a few minutes.
"When I rang, the guy I spoke to was amazing," said Ms D'Antonio. "I'd received a concession before, but it was only after I updated my details that it allowed Concessions SA to identify that I qualified for more. When you're struggling week to week, every single dollar helps.
"That back payment certainly helped — even though I go around switching off lights. I know that some people sit freezing in their home, possibly not aware that this financial support can give more relief than to just their hip pocket."
Available State Government concessions include:
Cost of Living Payments – up to $217.20 a year
Water and Sewerage Concession – up to $320.20a year for water, plus $119.50 a year for sewerage
Energy Concession – up to $233.60 a year
Residential Parks – up to $554 a year
SA Concessions Energy Discount Offer – Origin Energy's 21% off electricity use and supply with flexible payment plans and no late fees (11% for gas offered by Origin)
Medical Heating and Cooling Concession – up to $233.60 a year
Emergency Services Levy Concession – $46 a year.
Additional concessions or programs available to eligible South Australians include:
Companion Card – giving support workers or carers free entry to venues and activities with people experiencing significant permanent disability
Emergency Electrical Payment Scheme – up to $400 every three years for families in financial crisis who are at risk of disconnection
Funeral AssistanceSA
GlassesSA
Personal AlertSA
Transport Concession Card.
South Australians may be eligible for concessions payments and programs in a number of ways, including receiving a Centrelink payment, holding a low-income card (including pensioner concession) or meeting low-income provisions.
In 2020–21, the State Government delivered $175.3 million in concessions in the pockets of South Australians. An additional $13.3 million in COVID-19 support payments for jobseekers was paid in 2020.
About 227,000 South Australian households received at least one concession last financial year, with most applications processed in just a few days.
Apply now
You can apply online now for the Cost of Living Concession. If eligible, you will also be able to apply for other State Government concessions at the same time.
Past years' applicants do NOT need to re-apply. Your eligibility is cross-checked with a range of concessions and payments automatically generated. Despite this, details should be kept up to date including changes of address, energy retailer or bank information.
Information about individual concessions and programs.
More information about a wide range of support available at Affordable SA
Page last updated : 08 Dec 2021