Contact us: +61 8 8226 8800
Start of main content.
$13.3m cost of living boost for our most vulnerable
2021-06-03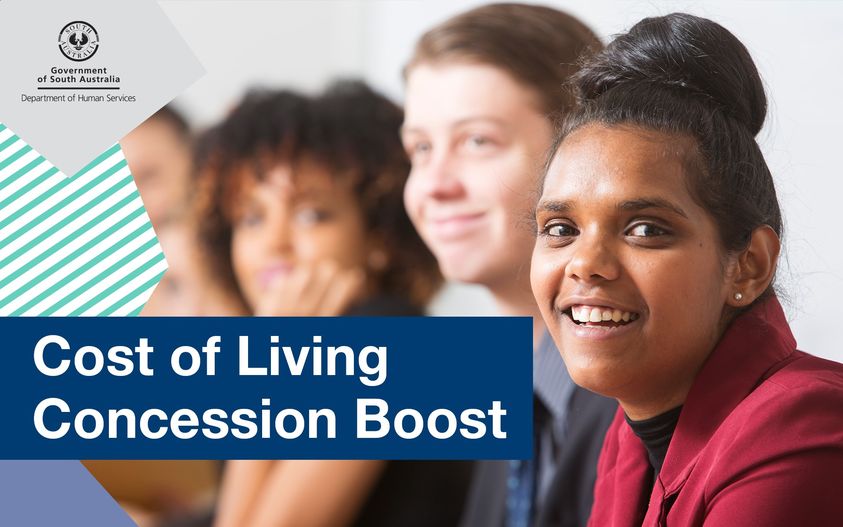 A deliberate and targeted one-off stimulus payment from the State Government supported more than 26,000 South Australians during the height of the COVID-19 pandemic, injecting millions of dollars into the local economy and supporting our most vulnerable when they needed it most.
The $500 COVID-19 Cost of Living Concession stimulus formed part of the State Government's $2 billion stimulus package to keep South Australians safe and the economy strong during the pandemic.
A total of 26,600 eligible South Australians were supported by the payment, totalling $13.3 million.
The one-off $500 boost meant eligible homeowners' cost of living payments of $215.10 became $715.10, and eligible tenants received $607.60.
To be eligible for the additional payment, existing low-and-moderate income South Australian concession customers needed to be receiving the Centrelink Jobseeker payment.
The $500 one-off cash boost was targeted towards South Australians who had lost their jobs or were unemployed due to the impacts of COVID-19.
The cash injection of $13.3 million into the pockets of South Australians meant people were supported with rent, electrify, gas, water, grocery bills or whatever expense was pressing for that household at a time when they needed it most.
While the boost payment has now finished, a number of ongoing concessions, such as cost of living, water and energy concession payments, are available to support those on low incomes, and South Australians are urged to check if they are eligible.
Find out if you are eligible for concessions
If you are on a low income, your circumstances have changed, or you need additional support, you may be eligible for a concession.
Visit the SA Gov website Concessions page
Phone the Concessions SA Hotline on 1800 307 758.
Page last updated : 12 Aug 2021