Contact us: +61 8 8226 8800
Start of main content.
Here For The Game – a 'United' campaign to disrupt the connection between sports and betting
2021-11-24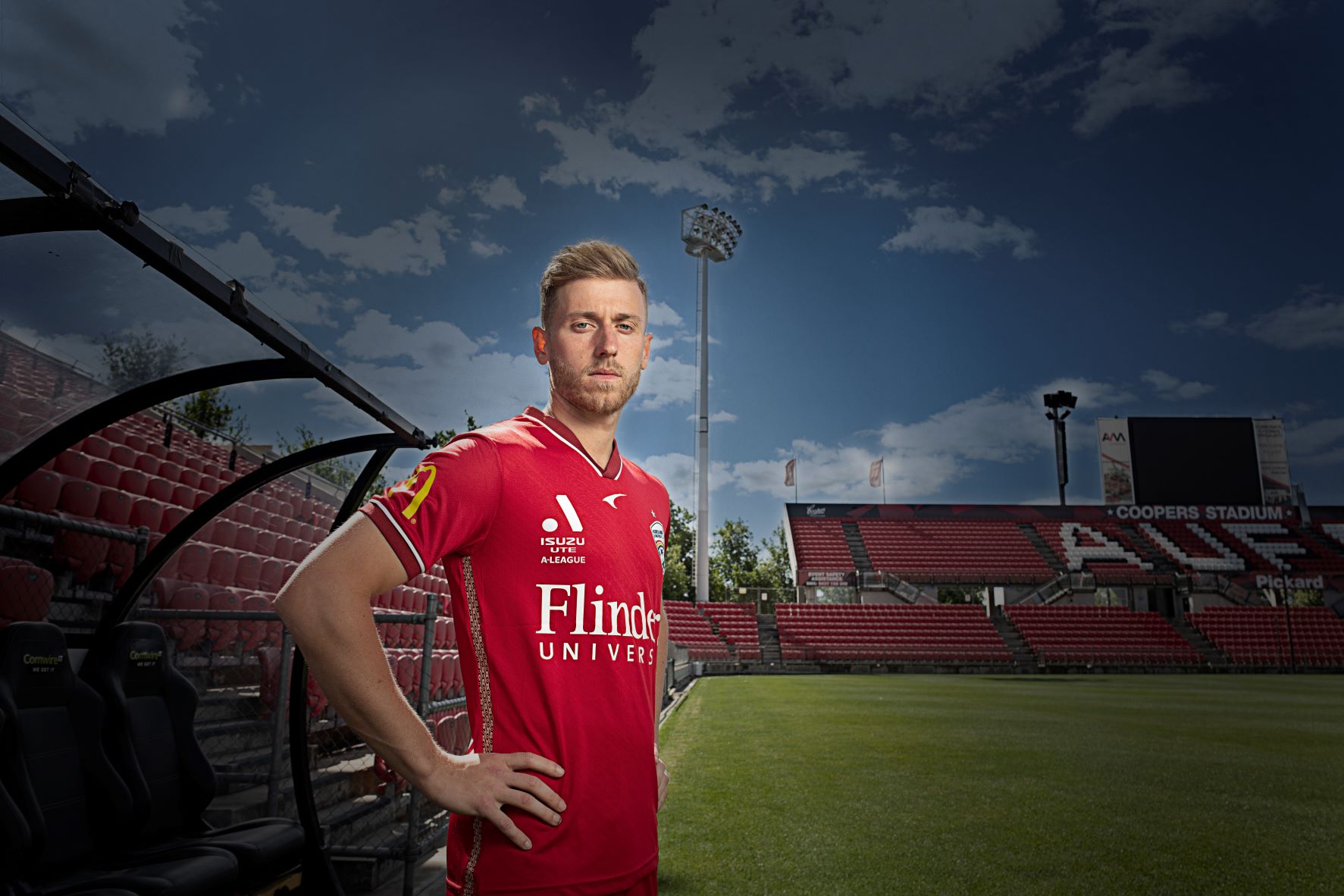 The South Australian Government has teamed up with the Adelaide United Football Club to tackle potential harm from sports betting in South Australia and remind fans of the real reasons they love sport with a new $328,000 communications campaign.
The Here For The Game campaign will challenge the normalisation of sports betting and see Adelaide's own three-time FFA Cup Champions refuse to accept sports betting sponsorship.
Sports betting is increasingly creeping into everyday lives to become the fastest-growing form of gambling in South Australia.
The new Here For The Game campaign, proudly supported by Adelaide United, is the first step in a broader prevention initiative to raise awareness and educate the community about the risks attached to sports betting and ways to keep themselves safe.
Here For The Game reinforces the positive aspects of sport without gambling
Through television, radio, outdoor, online, and social media ads plus on-ground advertising at Coopers Stadium, Here For The Game reinforces the positive aspects of sport without gambling — like the atmosphere and sense of community.
It has a focus on reaching young men, who are the most likely to bet on sport, as well as parents, whose behaviour has been shown to influence children's attitudes towards gambling and intention to bet on sport.
Helpful new resources for parents
Parents will also appreciate the helpful new resources provided through the campaign — like a how-to guide on talking to children about the risks of gambling.
The campaign was launched as part of SA Gambling Harm Awareness Week and in time for Adelaide United's first home game of the Isuzu Ute A-League season.
Adelaide United
Adelaide United has signed up to a three-year partnership for Here For The Game to help spread the message to sports fans across SA and encourage other clubs to join the push in future.
The club's involvement is driven by a desire to put community wellbeing ahead of accepting sports betting sponsorship and to help supporters and the community to focus on the positive involvement that football can have on their lives.
Adelaide United will show Here For The Game messages at all Coopers Stadium home games and on their social media channels. Three player ambassadors, women's forward Chelsie Dawber, men's Captain Stefan Mauk, and men's rising star Mohamed Toure, star in the campaign and will aid in spreading the key messaging.
The growth of sports betting advertising
The pioneering campaign is backed by a growing evidence base on sports betting issues. A recent survey of South Australian adults showed 78 per cent of respondents are concerned by how much sports betting advertising children are exposed to, and even more (84 per cent) agree that betting advertising makes children think that gambling on sport is normal.
South Australians have good reason to be concerned about the growth in sports betting advertising and behaviours, with the latest research finding:
it's the only gambling activity in which participation has steadily increased since 2005
32 per cent of SA sports bettors gamble at risky levels compared to 27 per cent of poker machine players
SA losses on sports betting have multiplied over three-fold to $8.25 million from 2005 to 2019
three quarters of 8 to 16-year-olds can name at least one sports betting company, and
while most South Australians (92 per cent) believe it is important to speak to children about the risks associated with sports betting, just over one third (37 per cent) feel informed enough to have these conversations and only one in five adults report actually doing so.
Here for the Game will grow
Here For The Game will grow in a phased approach over the coming years. The move to invest more in prevention and early intervention initiatives follows recent amendments to the Gaming Machines Act 1992 and the State Government's contribution of an additional $1 million a year into the Gamblers' Rehabilitation Fund (GRF). These changes enable the GRF to invest more in prevention and early intervention, in addition to treating gambling addiction and risky behaviours.
As part of Gambling Harm Awareness Week, SA's Office for Problem Gambling has also launched a Minimising Gambling Harm in SA - Investment Plan 2021–26. The Investment Plan was developed in consultation with people who have experienced gambling harm, professionals, the regulator, and industry. It sets out a clear vision for minimising gambling harm in South Australia and the path we will take to get there over the next five years.
For more information about Here For The Game, plus resources including a guide on how to talk to children about gambling, visit the Here for the Game website.
Page last updated : 17 Dec 2021