Contact us: +61 8 8226 8800
Start of main content.
International Day of People with Disability promotes understanding and acceptance
2021-12-03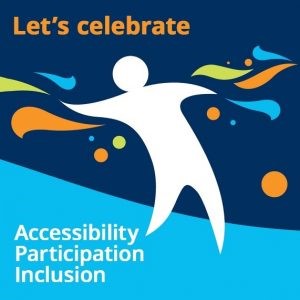 Every year on 3 December, people around the world take part in International Day of People with Disability (IDPwD). It is a day to celebrate the contributions and achievements of the 4.4 million Australians living with disability and promote awareness, understanding and acceptance in the community.
Each year, the United Nations announces a theme for International Day of People with Disability and for 2021, the theme is, "Leadership and participation of persons with disabilities toward an inclusive, accessible and sustainable post-COVID-19 world."
Our State Government is paving the way for a whole-of-government approach to inclusion through Inclusive SA — South Australia's first Disability Access and Inclusion Plan. The Department of Human Services is committed to building an accessible and inclusive South Australia.
Since the launch, State authorities have reported on over 2800 positive actions contributing to improving the lives of over 300,000 South Australians living with disability.
The voices of people living with disability are critical to achieving our vision. That's why we are seeking to appoint a Disability and Engagement Group (DEG) of 12 people with lived experience or strong knowledge of disability.
Members of the DEG will be called upon to provide advice to government on decision making and policy initiatives including the future direction of Inclusive SA and State authority disability access and inclusion plans.
Learn more about the new Disability and Engagement Group , and State authority – Disability Access and Inclusion plans on the Inclusive SA website.
Page last updated : 29 Mar 2022