Contact us: +61 8 8226 8800
Start of main content.
Relocation of Transition to Home North
2021-12-09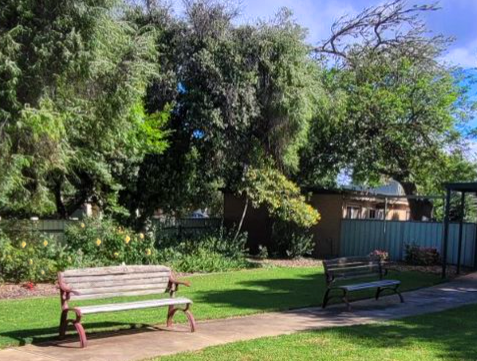 In November 2021 our Transition to Home (T2H) northern service was relocated from Hampstead Rehabilitation Centre to St Margaret's Centre at 65 Military Road, Semaphore.
Transition to Home (T2H) allows people who are eligible for the NDIS to move out of an acute hospital setting and into a more home-like environment while they prepare for permanent supported community living.
The service creates more capacity in hospitals and supports people with disability to regain their independence and rebuild important connections with their community.
The new location at Semaphore provides the people we support with a more home-like environment. It offers greater personal space, more communal options, including family and visitor spaces, in a scenic, garden environment, close to the beach.
T2H is a collaboration between the Department of Human Services, Wellbeing SA and Local Health Networks. The northern service was originally established at Hampstead Rehabilitation Centre in March 2020 as a temporary location.
The T2H space which has been vacated at Hampstead Rehabilitation Centre will now be used by Central Adelaide Local Health Network (CALHN) as a health care setting.
Page last updated : 09 Dec 2021