Contact us: +61 8 8226 8800
Start of main content.
Breaking down barriers with the power of food
2022-10-13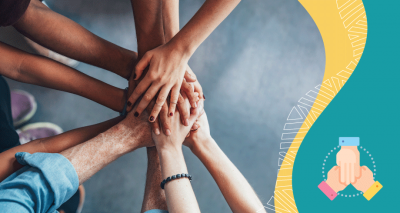 A community cooking program using the power of food to bring people together is among 72 grassroots organisations to share in $550,000 funding in the latest Grants SA announcement.
Community Health Onkaparinga will run cooking programs in its new Cooking and Connecting initiative for groups including mothers with young children, older men and people living alone.
The initiative, which has received a $10,000 grant in Grants SA Minor Round 2 funding, seeks to improve people's sense of belonging in their local community.
Elizabeth Becker from Community Health Onkaparinga is very excited to receive the funding for their program.
"Food is a powerful way to create a strong sense of cohesiveness. Sharing food breaks down barriers and helps people feel included and welcome. It also provides a means of generating conversation and a sense of belonging for people, especially when they might be having a tough time," she says.
Several other community organisations are receiving the full $10,000 in this grant round, including:
Surf Life Saving South Australia Inc for a program that helps Ukrainian new arrivals settle in SA through an Aquatics program.
Community House Port Lincoln Inc for an upgrade of computer equipment so older community members can be active online.
Macclesfield Community Association for an accessible path and sensory trail at Crystal Lake Park.
Disability Rights Advocacy Service Inc for tele-advocacy services to disadvantaged and vulnerable South Australians living in remote areas.
This round will also fund the creation of barbecue spaces for a few community meeting places, the upgrading of many community kitchens or gardens, several new club hall air conditioners, the building of friendly spaces for isolated groups, programs that help communities learn new skills or be supported by peers and many more worthy projects.
More than half of recipient organisations are from regional South Australia or are implementing projects to benefit people in the regions.
A full list of recipients for the Minor Round 2 funding is available on the Grants SA web pages.
Page last updated : 14 Oct 2022