Contact us: +61 8 8226 8800
Start of main content.
South Australia has lowest gender pay gap in Australia
2022-08-29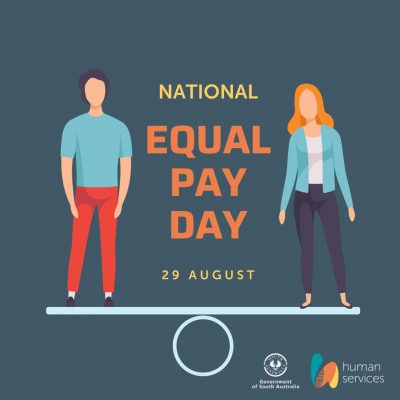 Monday 29 August is National Equal Pay Day, held 60 days after the end of the financial year to mark the 60 extra days that women must work, on average, to earn the same amount as men did in the last year.
South Australia has the lowest gender pay gap in the country, with the gap in our state sitting at 7.4 per cent compared to the national average of 14.1 per cent.
New data from the Australian Bureau of Statistics and Workplace Gender Equality Agency shows the difference between male and female average weekly full-time earnings in South Australia is $123.70, compared to $263.90 nationally.
While South Australia is the best performing state, Western Australia comes in last with a gap of 22.4 per cent – and a difference in weekly earnings between men and women sitting at $471.70. (This is due in part to WA's large mining and construction sectors which are industries with relatively high earnings but low representation of women.)
Learn more about women's policy in South Australia at the Office for Women website.
Page last updated : 29 Aug 2022