IDAHOBIT 2023 - Together always: united in diversity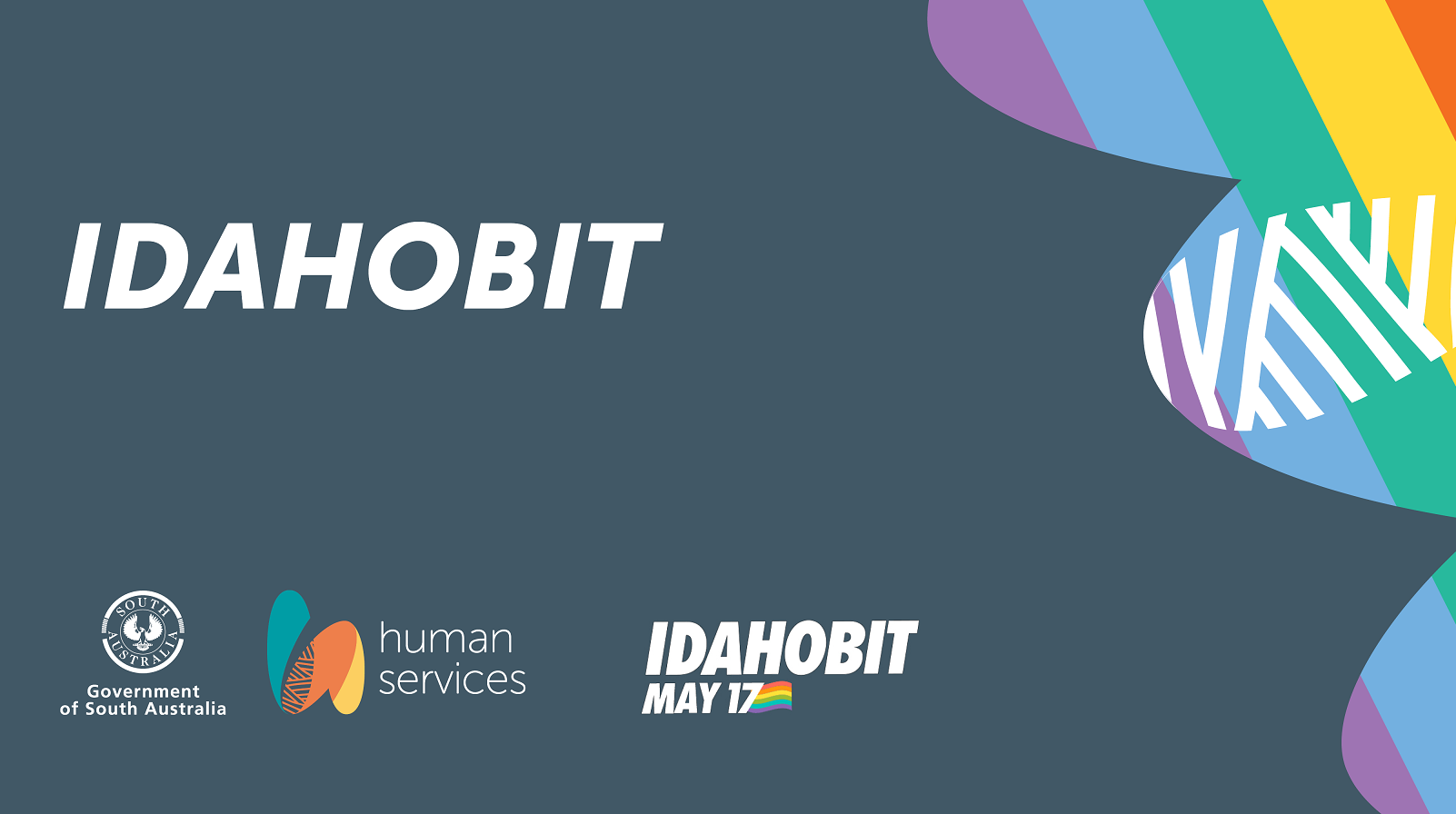 IDAHOBIT (the International Day Against Homophobia, Biphobia, Intersex discrimination and Transphobia) is recognised annually on 17 May.
It is an international day of recognition for LGBTIQA+ people, acknowledging the ongoing impact of LGBTIQA+ discrimination and promoting the need for further action to create inclusive communities that support LGBTIQA+ people.
In 2023, the theme for IDAHOBIT is 'Together always: united in diversity', is a reminder of the power of solidarity, allyship and community to overcome discrimination.
DHS is celebrating IDAHOBIT and has proudly supported SARAA to launch the 'Rainbow Realities II' video on the eve of IDAHOBIT. The video encourages conversation about LGBTIQA+ discrimination in South Australia and what allies can do to create positive change and support the LGBTIQA+ community.
Did you know that 2 in 3 LGBTIQA+ youth experience abuse due to their identity? And only 32% of LGBTIQA+ employees in Australia are 'out' to everyone at work?[1]
All people should feel safe and accepted within their workplaces and communities. With greater acceptance and inclusion, more LGBTIQA+ people can feel safe to access services and share their identities at work.
We want to ensure we are an inclusive workplace for LGBTIQA+ people. Through our LGBTIQA+ Employee-led Network , employees can connect with other LGBTIQA+ staff and our EAP program provides LGBTIQA+ inclusive support.
We encourage staff to join us in going rainbow for IDAHBOT to signal respect and allyship with LGBTIQA+ community.