Women's Equality Blueprint: it's time for gender equality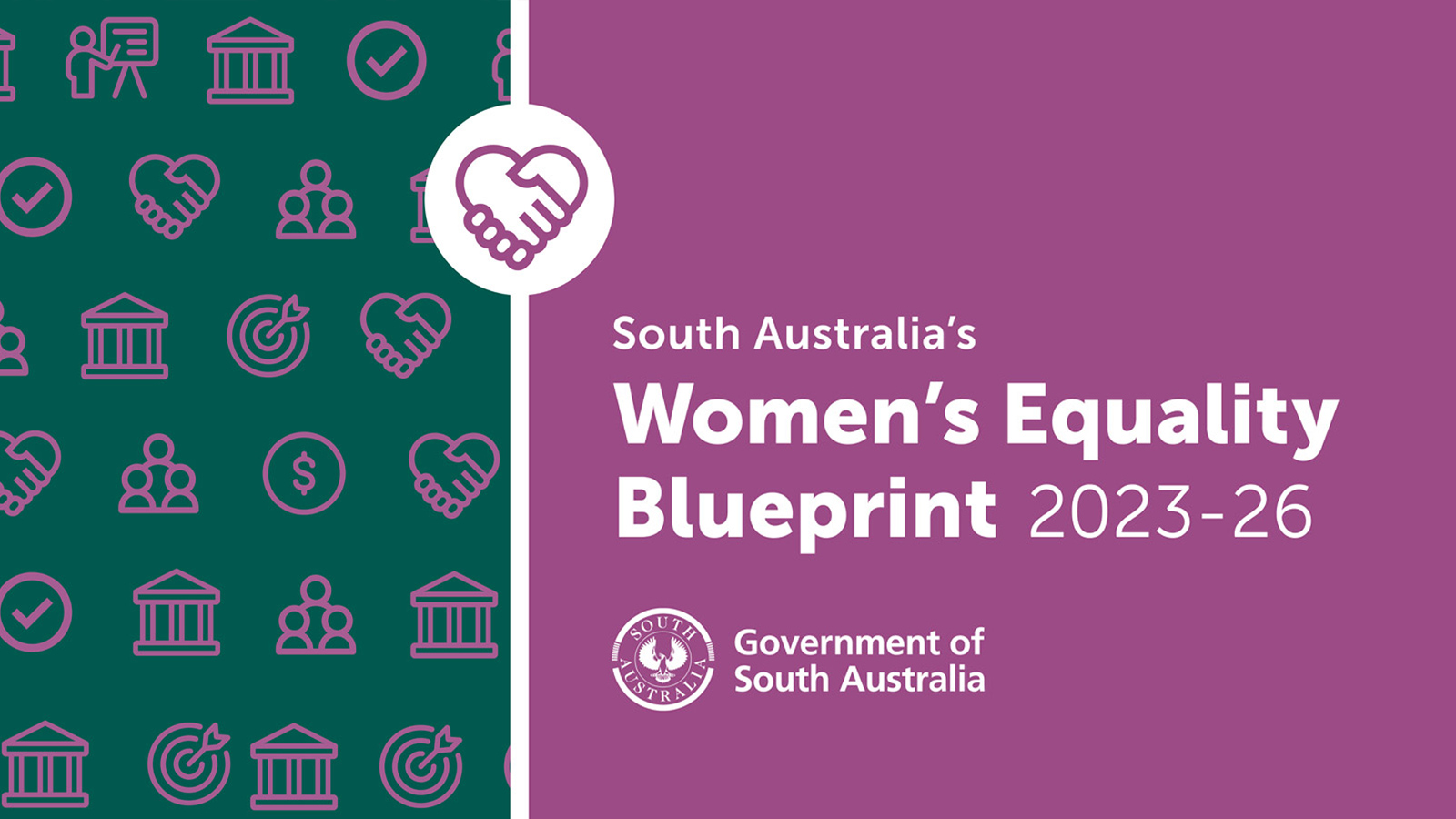 The Women's Equality Blueprint 2023-2026 launched today by the SA Government marks a new roadmap to make South Australia a more inclusive place for women and girls.
With a total of 52 gender equality initiatives outlined, the Blueprint highlights four priority focus areas of intervention to help achieve equality, and address issues which inhibit women and girls from equally participating in the community. These four priority areas are;
Women's safety and security – including criminalising coercive control and making electronic monitoring a condition of bail for people charged with certain family and domestic violence offences.
Leadership and participation – including ensuring all State Government Boards comprise 50 per cent women and holding a Women's Leadership Symposium in conjunction with the FIFA Women's World Cup in Adelaide in August.
Economic wellbeing – such as the already established Women in Business Program and the Housing Security for Older Women Taskforce, and exploring the possibility of extending portable long service leave to the arts and creative sectors.
Women's health – including extending support for free sanitary products in all SA public schools.
The Blueprint also describes how the State Government will seek to realise its vision of 'making South Australia a fair and inclusive state, in which everyone can equally and actively participate in the economy and all aspects of community life'.
View or download a copy of the Blueprint from the Office for Women website