Contact us: +61 8 8226 8800
Start of main content.
Advisory Council ensures strong voice for people with disability
2022-11-10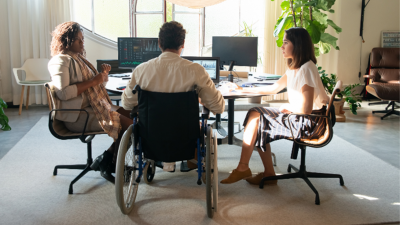 A new 12-member Disability Advisory Council will provide advice to the government on issues that matter most to the 330,000 South Australians with a disability, their families and carers.
The Council will be chaired by Minister for Human Services, The Hon Nat Cook, who said the State Government wants to hear real life stories to inform real solutions that can be embedded into our systems and the way services are delivered.
The Disability Advisory Council will meet for the first time before the end of the year.
The members – all who either are living with disability or have lived experience of disability – are:
Amanda Shiell (Strategic Consultant)
Belinda Lambert Lawyer (Advocate for deaf community)
Belle Owen (Project Lead, JFA Purple Orange)
Ellen Fraser-Barbour (Research and Policy Lead, JFA Purple Orange)
Jarad McLoughlin (Advisory Group Member, People with Disability Australia)
Katharine Annear (Lecturer at Flinders University)
Kwan Leung Chia (Rural Doctor in disability)
Kym Langton (Reference Group Member, SA Council on Intellectual Disability)
Michael Taggart (Inclusion Project Officer, City of Salisbury)
Scott Crowley (Peer Support Advocate PQSA, DHS Disability Engagement Group)
Sisaleo Philavong (LGA Disability Advisory Group, DHS Disability Engagement Group)
Sylvia Maso (Parent and carer).
The Disability Advisory Council will operate alongside the Department for Human Services' Disability Engagement Group.
It is the first of three Ministerial Advisory Councils to be launched by the State Government. The LGBTIQA+ Advisory Council was announced during the Adelaide Pride March, and new Youth Advisory Council will be launched before the end of the year.
Page last updated : 10 Nov 2022