Contact us: +61 8 8226 8800
Start of main content.
Nominate and celebrate SA's inspiring women
2022-08-31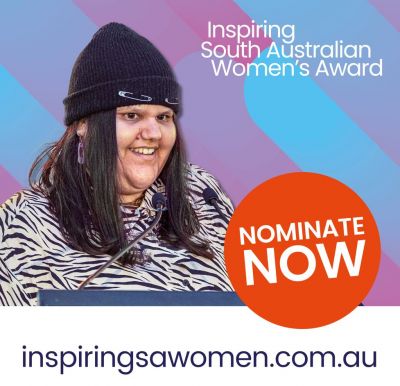 South Australians are encouraged to nominate outstanding women who have made a significant contribution to their community in this year's Inspiring South Australian Women's Award.
Nominations are open for the Inspiring South Australian Women's Award which is jointly coordinated by the Australia Day Council of South Australia and funded by the Office for Women.
The Awards recognise the achievements of women who make a significant contribution, in a voluntary or paid role, to different areas of community life. Nominations are open to women of all backgrounds and ages.
Two award categories
There are two award categories, the Inspiring South Australian Women's Award, and the Emerging Leader's Award. A Commendation Award may also be awarded.
Eligibility and nominations
To be eligible, the nominee must be an Australian Citizen and work and reside in South Australia.
The nomination process is straight forward and requires completing five questions. Complete your online nomination by 31 October.
Questions
Australia Day Council of SA
Phone 8212 3999
Email adcsa@adcsa.com.au
Page last updated : 31 Aug 2022