Contact us: +61 8 8226 8800
Start of main content.
Appendix D: Resident incentive poster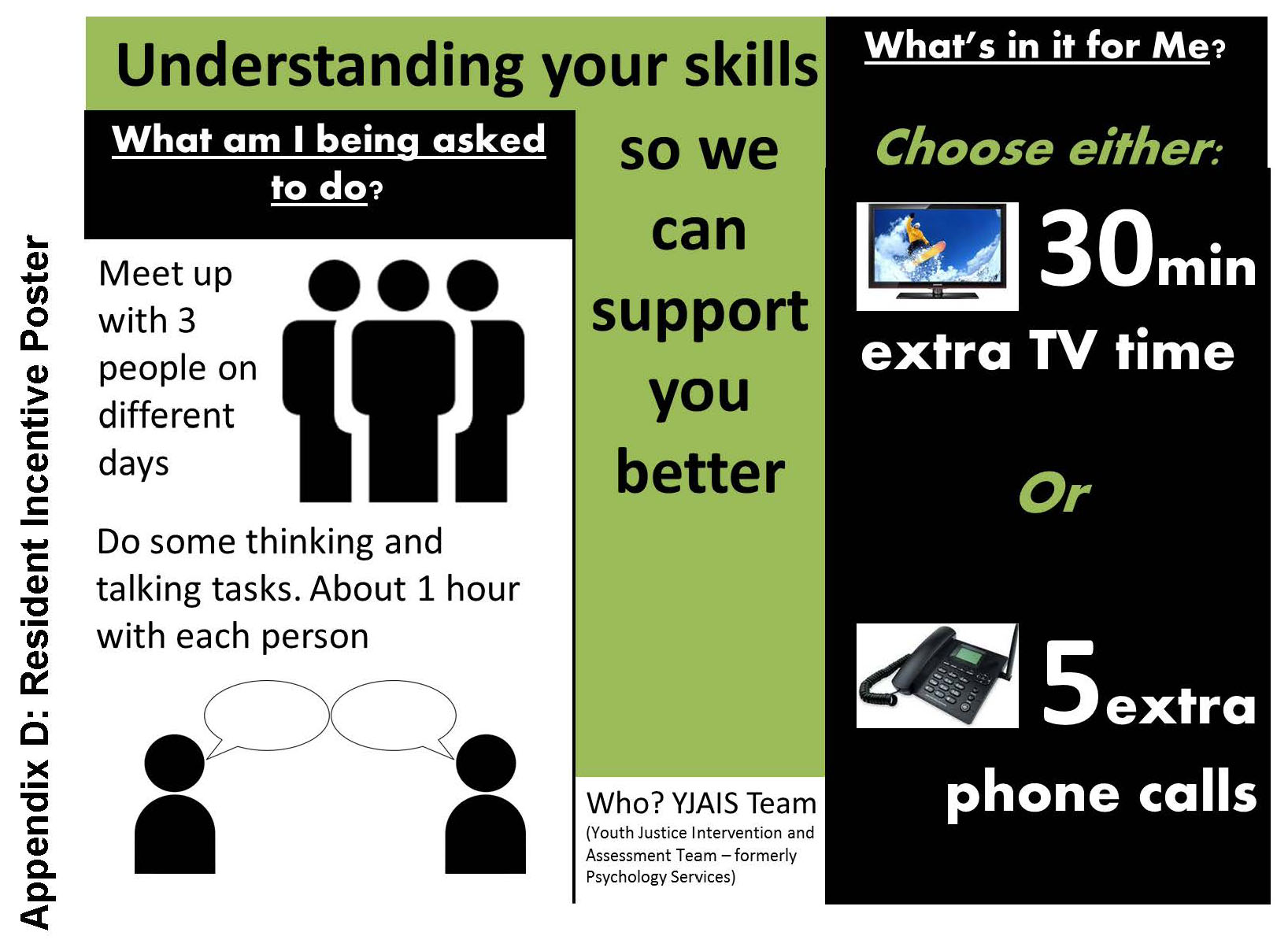 Resident Incentive Poster - plain text
Understanding your skills so we can support you better.
What am I being asked to do?
Meet up with three people on different days. Do some thinking and talking tasks. About one hour with each person.
Who?
Youth justice intervention and assessment team (formerly psychology services).
What's in it for me?
Choose either 30 minutes extra TV time or five extra phone calls.
Page last updated : 10 May 2022