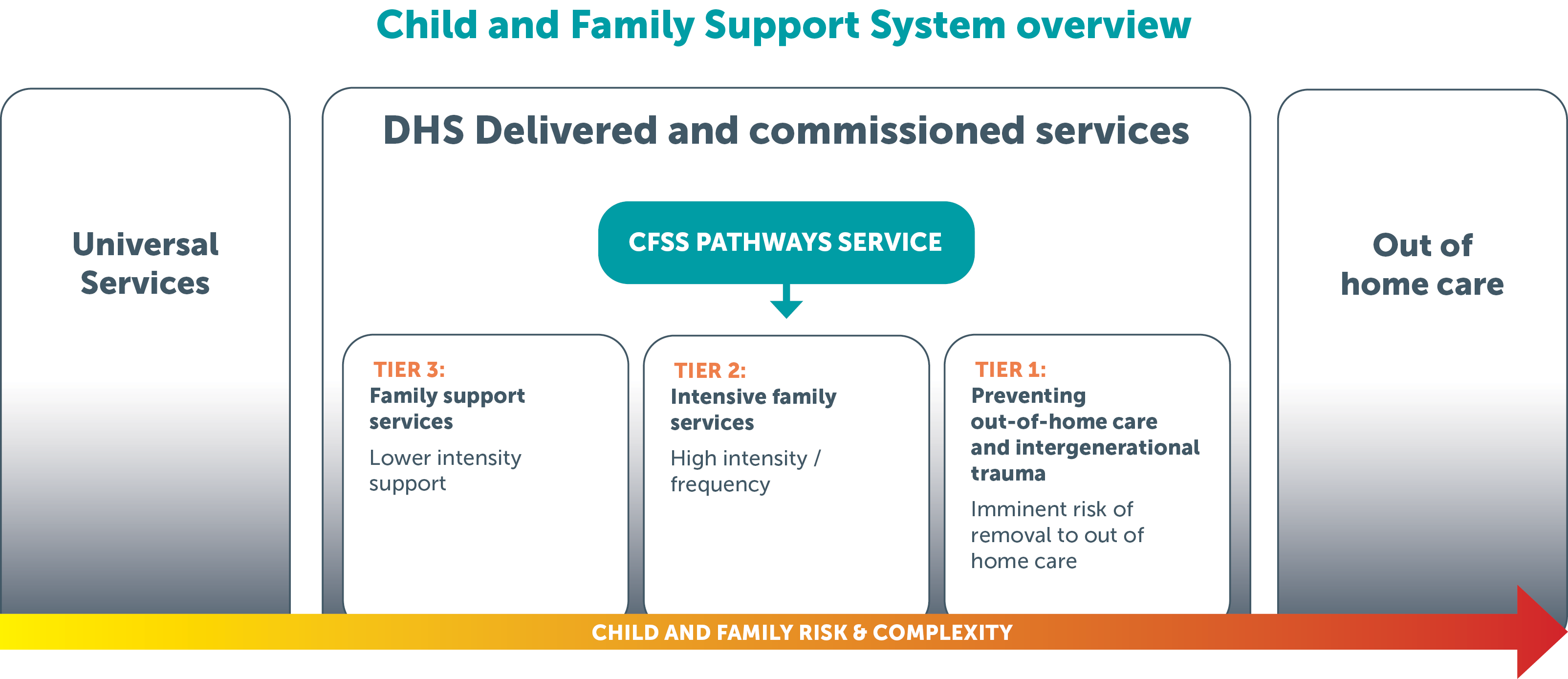 The Child and Family Support System is made up of a range of services and programs delivered by government and non-government organisations.
The Department of Human Services (DHS) funds and delivers a range of early intervention services and programs for South Australian families and children under the CFSS.
These services respond to different degrees of complexity and safety concerns of children and families, from community capacity building through to intensive case management.
Universal Health and Education
Tier 3: Family support services
Tier 2: Intensive family services
Tier 1: Preventing out-of-home care and intergenerational trauma